More than 66 thousand people visited AEEDC Dubai Exhibition annually organized in Dubai in the United Arab Emirates (UAE) where dental equipment, materials and dentistry laboratory products are exhibited in 2022 and 3600 firms from different countries opened stands. The exhibition hosted total of 36 firms which 18 national participants from Turkey and hundreds of visitors.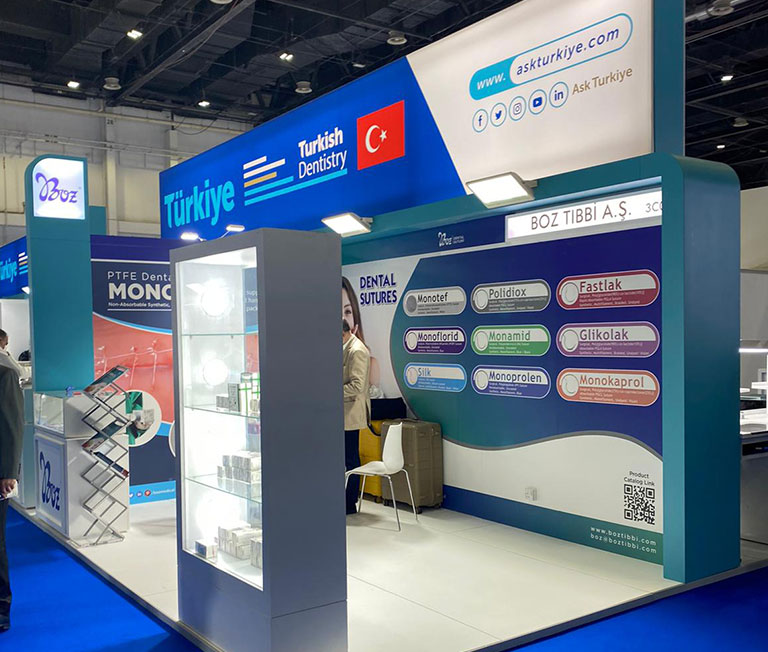 We were at 3 C07 stand as Boz Medical in the exhibition organized between 1-3 February. We promoted our products specially manufactured for the dentistry field to firms in the European, African and Middle Eastern market in the 3-day exhibition. The visitors who visited our stand also had the chance to take a closer look to our products and test them. We offers our solutions and recommendations to different people and needs as Boz Medical during the exhibition.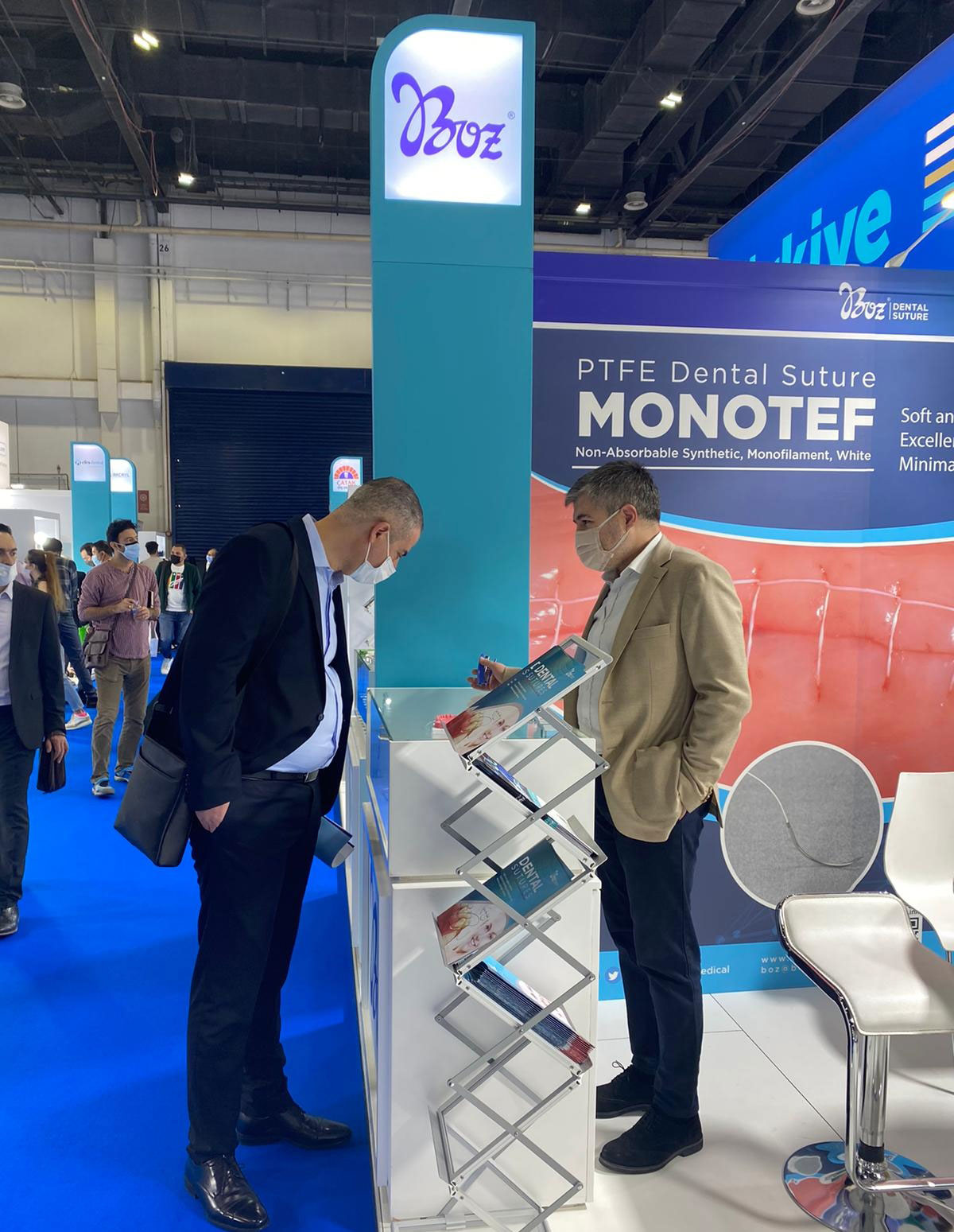 Dubai AEEDC 2022 exhibition which is an important meeting point for the dental sector was productive for our firm. We gathered with existing and potential customers and we were extremely happy to exchange ideas about our business relationships and products. We would like to thank all our visitors who visited us at AEEDC Dubai 2022 International Dentistry Exhibition. We will continue to welcome our guests at our stands to meet in new exhibitions in the future.