REOXCEL Powder
ABSORBABLE HEMOSTATIC POWDER
(Oxidized Regenerated Cellulose) (ORC)
Bactericidal effect of REOXCEL® POWDER Absorbable Hemostat has been shown by in vivo studies with MRSA (Methicillin-resistant Staphylococcus aureus) and E. coli (Escherichia coli).

Fully absorbable within 7 to 14 days.

ORC technology helps control capillary, venous, and small arterial hemorrhage.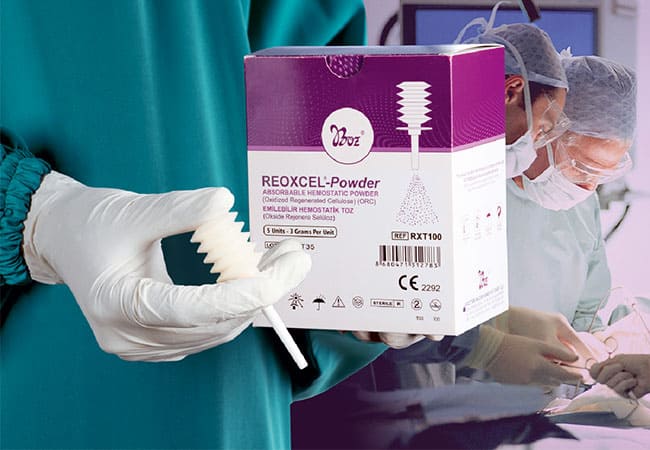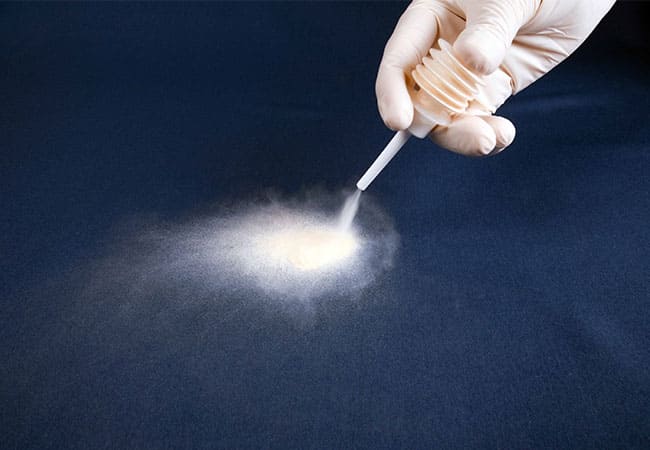 REOCEL Powder Absorbable Hemostat efficiently and effectively controls continuous oozing on broad surfaces.
PRODUCT FEATURES
Product Code
Product Weight
Unit of Sale (Pouch)
RXT100
3 gr
5 Sachets per box

Reoxcel Powder Absorbable Hemostat spreads across a large surface area.

Blood saturates the material, providing a surface for platelet adhesion and aggregation and initiating clot formation.

Works fast to stop bleeding.

Forms a durable clot that maintains hemostasis when irrigated.
Please report any types of problems and issues related with Reoxcel Powder Absorbable Hemostat product.